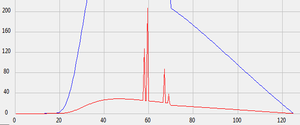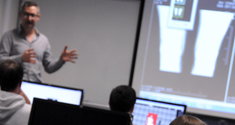 Virtual Radiography TM - Overview Webinar
These web based sessions provide a perfect opportunity to find out more about the Virtual Radiography TM suite of simulators (ProjectionVR TM, TechnicVR TM, LectureVR TM). They are intended to allow discussion of the potential for your individual training programme. The session provides a general overview of all three components of Virtual Radiography TM and their recent developments.
Sessions are interactive; there is ample opportunity to ask questions.
What you will need to participate
We use WebEx to conduct our webinars, you will need access to a device that will support WebEx. WebEx requirements are listed here on the WebEx support website

You can test your setup here using the WebEx test meeting facility

The device you used to join the webinar will need a microphone and speakers/headphones connected. If this is to be a group demonstration, it is best to arrange for the computer screen to be projected and to use a suitable microphone

One hour spare.
On joining the meeting, WebEx will install either an ActiveX control or Java applet in your web browser (for example: Internet Explorer or Firefox). In some cases, your firewall or security settings may block this. You may need to alter the security settings to allow this, or contact your IT support staff for assistance.
Book your place