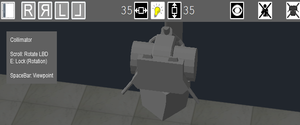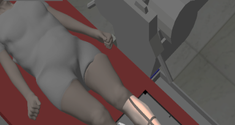 Shaderware
Shaderware is the leading provider of virtual reality training systems in diagnostic radiography and is located in North East England. The system is branded virtual radiography TM. The brand aims to become synonymous with innovation, excellence, technical brilliance, academic rigour and exceptional design.
Our simulations are used worldwide. There are currently hundreds of licences at well over 100 customer sites worldwide, and our installed base has expanded rapidly since the company was formed in 2006.
View
shaderware customers
in a larger map
Shaderware Limited is a company registered in England and Wales with Company No: 05897159.Date of Incorporation: 4 August 2006.Registered Office: 20 Westbrook, Darlington, Co. Durham, DL3 6TDVAT Reg No: GB-825 5772 08
News and Events
In the Press
Tsoukatos,G (2011)
The Role of Simulators, Virtual Teaching, and Electronic Handheld Devices in Medical Imaging in Education and Image Viewing
, eRADIMAGING, October 2011
RAD Magazine (September 2010)
Upgraded model of training simulator launched
, RAD Magazine [First printed in September 2010, p16. Vol.36, No.424]
Utley,A. Mitchell,N.(2007)
Games Technology Helps The Real World
, University of Teesside, August 2007 [Research and Enterprise Magazine issue 6]
SOR (2007)
Virtual education: A reality for radiography?
, The society of Radiographers, [SYNERGY NEWS]
BBC (2006)
Gamers' skills aid X-ray students
, BBC News, 8 July 2006, [Online]
SOR (2006)
Students use virtual reality to train as radiographers
, The society of Radiographers, [Online]
Forbes, A., (2006)
Leading the way
, Evening Gazette, 13 July 2006 [Online]
UoT, (2006)
New virtual radiography suite at Teesside
, University of Teesside, 11 July 2006 [Online]
---